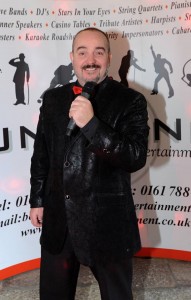 Hi I'm DJ Dave "Double Decks" Bradley…
I've been a DJ all my working life and relish in the fact that people invite me time and time again, to perform at their special occasions, whether it be a wedding, birthday, retirement, anniversary, awards night, charity fund raiser or any other event where a really good party atmosphere is called for. I'm essentially a Wedding DJ and although I'm more than capable of performing at many other types of function, I just love doing weddings.
Dave Bradley the Wedding DJ
No two weddings are the same and as such I treat and respect each wedding I do with a fresh outlook, understanding each bride and groom's very own special requirements and requests vary from person to person.
Dave Bradley the Birthday DJ
Although generally speaking birthday parties take a lot less planning, they still need the same care and attention given to them as a larger event. Guests still need to be catered for musically and clients preferred selections of music included, where possible and suitable.
There may be occasion where I need to be involved in the pre-party planning if it's a surprise party or if I am going to be working in conjunction with something that's going to be happening on the evening of the event, especially if I'm working along side another performer or band.
Dave Bradley the Themed Event DJ
Over the years I have built up a wealth of experience hosting and holding specially themed events. Everything from Halloween Nights / Rocky Horror Picture Show, summer beach party nights, charity events dinner dances and balls, Christmas parties and much much more. If there's a reason to have a party in any shape form or other, I'll have done it before in the past and look forward to doing it again every time.
Weddings are my staple diet and I very often find myself nearly every weekend performing as DJ at one. Some DJ's have seasons where they are busy with weddings, I seam to have one long season from January right through to November. If the truth be told, if you're a wedding DJ and good at your work, with a good reputation, you will find yourself being asked and booked whatever time of year. Birthdays and other such occasions are about 10% of the events I do these days.
Although generally resident DJ at The Joshua Bradley in Gee Cross, Hyde, I do find myself working all over the North West of England and occasionally beyond that. I've done weddings in Cumbria, North & South Wales, Yorkshire, Norwich and Kent, so there are no boundaries that I respect – have booking, well travel!
Here's a selection of just some of the venues I have found myself at:-
…and many many more over the past 30+ years – (* denotes recommended – ** denotes highly recommended).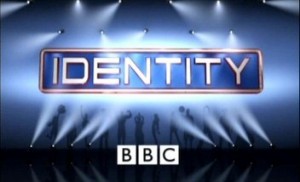 For my sins I'm a wedding DJ in the main. I can cater for any theme that you may throw at me, from the straight forward traditional wedding, through to the more bizarre and over the top ones.
It goes without saying that most weddings are traditional ones, full a white dresses and bridesmaids, ushers and best men. But every now and again something a little special comes along, lets say "not the norm".
An example of a "not the norm" themed wedding was the fully themed "Star Trek" wedding set in the futuristic setting of Worsley Courthouse (Tudor style building), for which I won much acclaim and ended up on BBC as part of a game show called "Identity" hosted by world renowned singing, ever youthful legend, Donny Osmond. Yes, what an unusual combination to say the least.