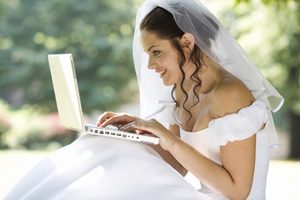 Your Questions Answered with a few of the FAQ's
To Help you out when booking myself as a DJ I've put together a few of the most commonly asked questions.
The Main Question – 
What do i get when I book you as a DJ?
Answer…well…I'll break this question down into parts for you as there are many things that make up what I do for you.
How can I contact or chat to you to discuss my event?
From the minute you book me I am available to consult and talk to right up to the day of your event. You may already know me or have met me via social media (Facebook or Twitter) and may have even seen me perform at another event. I am reachable on either of the two main social media platforms and you can also request a phone call via my agent based in Manchester.
I will always ring you personally four or five days before the event. If your event is on a Friday, Saturday or Sunday, I would usually give you call on the Monday or Tuesday evening prior to it to confirm and finalise any other details you have. These could be things I may need to know, such as your first dance or any speeches or presents that you may wish to give out.
About what time do you arrive?
Normally speaking on a traditional wedding or birthday party event in the North West, I would arrive for approximately 6:30 pm (give or take 15 minutes for traffic). This time is not fixed in stone and can be changed with prior notice, however if you decided that you require me much earlier there may be additional charges involved. A 6:30 arrival give me enough time to set up my equipment ready for a 7:15 / 7:30 start. This can vary and is dependent on the venue and in some circumstances down to how the day you have planned is progressing.
What time do you start?
On a typical function evening I am usually in place and ready to start playing background music from 7:15 / 7:30 (as mentioned above), dependent on how the day you have planned has progressed.
Can you work to a play list?
Although I invite to to supply a "Play List" should you feel the need, I always recommend that I use any list as a guide and not necessarily stick completely to it. As an experienced professional, I have a really good idea what music will go down well. 9 out of 10 times when people supply a play list, it usually is very similar to what I would play anyway. In general most peoples choices in music is very similar a parties.
That said if you have specific tastes and so do your guest I can and will actively incorporate your choices into the music that I would play, giving and good blend of music.
Do you mix tracks like a club DJ?
The simple answer to this is a flat no. In the past years ago as a club DJ I would have done this but working as a wedding party type DJ I would not even entertain the idea. It's not what people want or expect and it is not the style of DJ I am. There are others available out there that do this kind of thing but I like to be just as much a part of your evening as much as the music, to use my own personality to give the event a great atmosphere. Otherwise you might as well use a iPhone loaded with dance tracks. Personality is a must with me and that's what you get.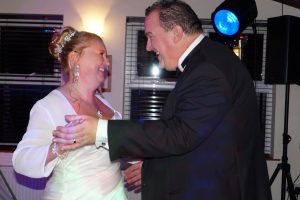 When is best to do our first dance?
The optimum time to shire as you do your first dance is usually about 15 minutes before your evening buffet, if your having one. This is generally around 8:45 pm. By this time your evening guests will have safely arrived and settled in and you yourselves will have had a little "Dutch Courage", if you needed it in the first place. 15 minutes before the buffet gives everyone time to have a good dance along with you before the food is due to be served and puts everyone in a really good mood.
If things in general are running a little bit late or some important guests haven't arrived postponing it till just after the buffet is an option, but advisably no later than that as it tends to loose it's appeal or sparkle after a few more drinks by everyone.
Obviously if it's your wedding or wedding anniversary you would be expected to do a first dance. Some people look forward to it with excitement and secret plans and some dread the mere thought of it. Some happy couples in extreme cases flatly refuse to do one. In any of these cases, it's ok with me but I will encourage you to do one. In years to come you will look back on it as a very important time and it will mean a great deal to you. Maybe not at that moment in time, being up there in front of your family and friends but in years to come it will matter.
If you are nervous or shy about getting up there doing you first dance, I generally suggest that you at least try the first minute and a half of it by yourselves and then if need be I can encourage everyone else to join you on the dance floor, giving you some company and making you feel a lot more comfortable.
There are some couple that have well thought out first dances and actually go to have dancing lessons to put together a routine to surprise and amaze everyone. There are also couples who plan flash-mob style first dances where the rest of the wedding party one by one join in with a pre-planned routine and specially put together mix.
Whatever your plans for a first dance, I can work with you and have seen and in some cases helped planed a few, so don't be afraid, remember it's your wedding, you do it exactly how you want it not necessarily how tradition states or says you have to do things. Make it your day and your first dance. But if you can amaze everyone and have them all talking about your wedding first dance!
If we have some thank-yous to say and presents to give out, when would be best?
This can be done either directly before you first dance, if it's a wedding or just after the buffet, while everyone is sat down. You have their complete attention and wont have to shut anybody up while you do it.
What time do you play to?
On a typical booking for a wedding or party I would normally work (under agreed terms) to approximately 12 midnight / 1 am. This is dependent on the venue every time and I have to adhere to their timetable and hours of trading so to speak. I can play beyond these times with prior agreement with both myself and the venue but not without as I must respect there wishes and that of their staff and management.
Do we have to hire the lighting, PA equipment and turntables for you?
Absolutely not! This is a question that I still get asked and it still amazes me how some people are taken advantage of by unscrupulous entertainers this way. I bring everything needed. All I require is a traditional 240v mains socket to plug into, nothing more. I bring all my own lighting (suitable for the venue in question) and a more than adequate professional PA sound system. As for turntables, those are a thing of the past the way I work. I perform with the aid of a specially loaded laptop PC which allows me to do everything a retro turntable DJ would have done and a whole lot more as well.
Do you take pictures and where can we see them?
Yes from time to time I do take pictures when agreed with yourself. This not something I do all the time so if you wished me to do it at your function or event, you would have to request this of me.
The style of pictures I take are on the whole candid and action party dance type photos, not generally posed for or formal pictures. I could on request take anything up to 400 pictures in one night. This is dependent on how lively you and your guests are on the dance floor. I never quote figures for the amount I would take as some events turn out not to be conducive for this type of thing. It's facility that I do free of charge and therefore not something to be taken for granted.
The pictures I do take I upload as a "friends only" album on my Facebook site. The only requirement or condition you or your guests would have to undertake to see them, would be to "friend" me on Facebook, as simple as that.
Do you have public liability insurance and has your equipment been certified as electrically safe?
As a matter of course and requirement I annually take out public liability insurance that covers my up the amount of £10,000,000. Nearly all publicly attended venues require that any outside contractor or service has this in place and therefore it is a must and advisable that anyone in my line of work has it.
Also as a matter of course I have my equipment checked for electrical safety every year. Holding a P.A.T. certificate (Portable Appliance Test)  is another must not just for the safety of you, the general public, but also as a legal  requirement at all entertainment venues.
If you come across an entertainer that that does not hold these two very important  certificates, avoid them at all costs as they obviously don't care about the safety or well being of their clients.
Are you available for our event and for how much?
I have an online calendar which shows my availability. To check out my availability for yourselves CLICK HERE.
My fees for a traditional wedding or event in the Greater Manchester area starts from £250 upwards. There are a number of contributing factors that govern my fee like, performance times, distance traveled and venues size. To book me please contact my agent on 0161 7888 444 where they will take a small booking fee. The balance would then only be payable on the day of your event. There may be an additional charge of £5 for card processing.
Please Note:-
There are no other or hidden fees on top of the fee I quote, unless at a later date you request extra services, extended times or a relocation of the event out of the area.
Should you be looking for other types of wedding, party or event based services, I know a number of professionals that I can highly recommend, all which I have personally worked with before. These include….
[ezcol_1quarter]Videographer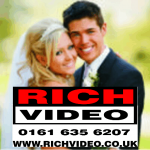 [/ezcol_1quarter] [ezcol_1quarter]Toastmaster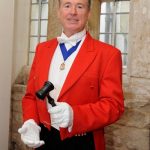 [/ezcol_1quarter] [ezcol_1quarter]Photographer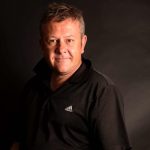 [/ezcol_1quarter] [ezcol_1quarter_end]Wedding Cars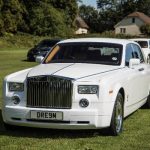 [/ezcol_1quarter_end]
[ezcol_1quarter]Celebration Cakes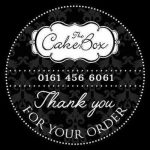 [/ezcol_1quarter] [ezcol_1quarter]Balloons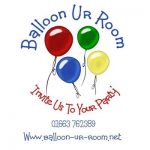 [/ezcol_1quarter] [ezcol_1quarter]Table Magicians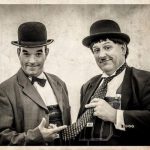 [/ezcol_1quarter] [ezcol_1quarter_end]Motown & Soul Singer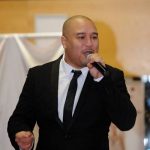 [/ezcol_1quarter_end]