If you have recently been to The Wedding Fayre in The Joshua Bradley's Bluebell Suite, you will have probably met myself, local Wedding and Event DJ Dave Bradley.
I have over 30 years experience DJing to crowds large and small right across the north west and beyond. Nine of those thirty years I have been spent entertaining the good people of Hyde, Gee Cross and Woodley in The Bluebell Suite.
At times The Bluebell Suite has felt like a second home to me, as I know and get on with all the staff and management. Naturally enough I know the venue itself inside and out, being at The Joshua Bradley and Bluebell Suite from day one when it opened it's doors to the public all those years ago.
It's safe to say that I have DJed well over 300 Weddings or Events in both The Joshua Bradley it'self and The Bluebell.
When you book me as a DJ for your Wedding, you are not just booking me as a DJ. I come with all the lighting required to cater to your event. Likewise with the P.A. system I also bring along.
All the music is at an ear friendly level, enabling you and your guests to hold conversations away from the dance floor. I can and do take requests all night from your guests and I can also work with a pre-prepared play list that you might want to provide before the day of your wedding.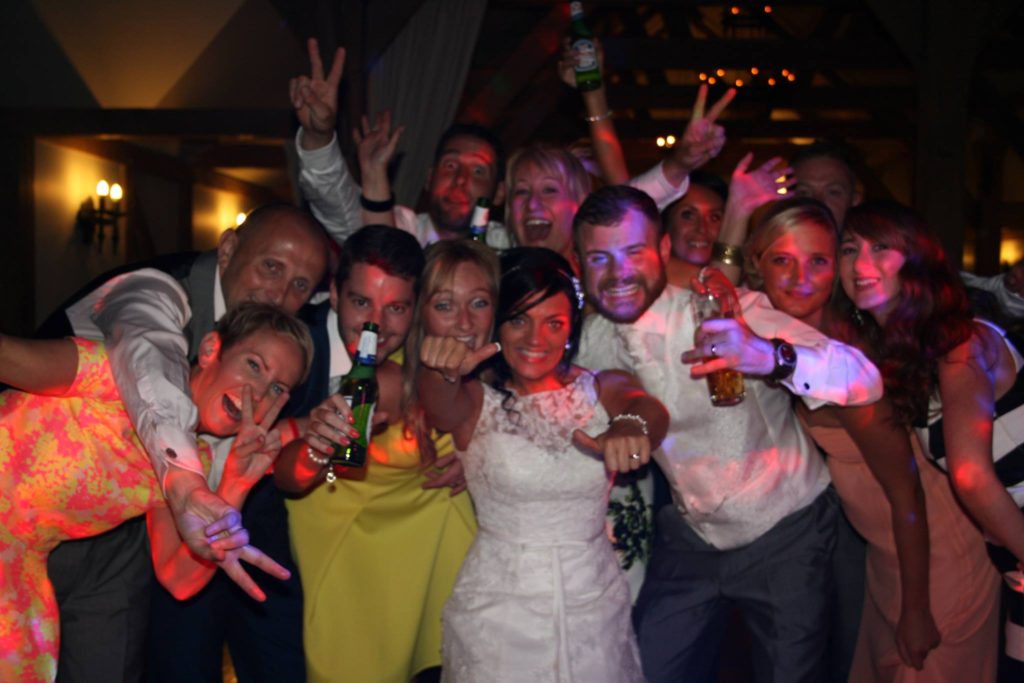 I will source your chosen first dance and any other specifically requested tracks, ensuring that I have them all added to my regular play list beforehand.
The range of music I would play at your specific wedding would and will reflect the age range and tastes of your guests. Covering all music types and styles, starting back in the 60's right through to the 00's and the current decade.
My fee for a typical evening of DJing for your Wedding would be £300. This is for an 6:30pm arrival ready for a 7:15pm background music start, followed by your first dance and more up temp music by 8:30pm. This fee will also ensure I can play (where allowed) until 12:30am. Extended times are available, likewise an earlier arrival and start time are also available for an extra fee. A £50 deposit would be all that is required to secure me for your Wedding Day. This can be taken either by Bank Transfer or a Card Payment at the Wedding Fayre today. The balance of £250 would only be payable on the day of your Wedding and not before.
I'm fully covered by public liability insurance to cover both you and myself for any eventuality and all my electrical equipment is fully P.A.T. tested (portable appliance tested) for safety.
Please check out all my 5 Star Reviews on my official Double Decks Facebook Page – REVIEWS
I hope this covers anything that you would like to know, however if you have any questions or would like me to check my availability on your chosen day, please fill in this form below and I will get back to you at my earliest opportunity.
Many Thanks
DJ Dave Bradley
My Social Medial
Facebook :- Facebook.com/DoubleDecks
Twitter :- Twitter.com/DaveDDecks
Instagram :- Instagram.com/Double_Decks